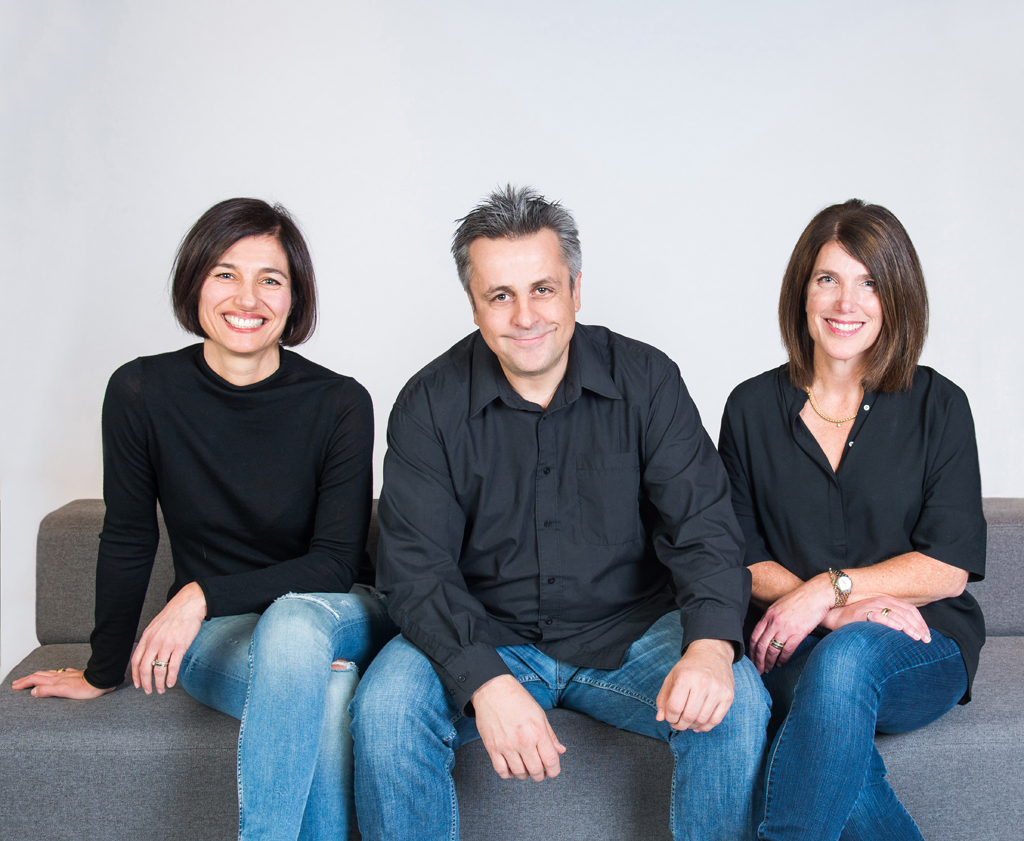 Fondé en 1990, GROUPE ARC DESIGN opère de leur
studio dans l'édifice historique de la sucrerie Redpath.
L'équipe multi-disciplinaire, formée d'architectes, de designers d'intérieur et de technologues en architecture,
travaille en complémentarité pour offrir, concevoir et e
xécuter des services et projets sur mesure.
Founded in 1990, GROUPE ARC DESIGN, works out of its studio in the historic Redpath sugar refinery. The multi-disciplinary team, consisting of architects, interior designers, and architectural technicians, works in synergy to offer state of the art design and services.
NOS ASSOCIÉS / OUR ASSOCIATES
Catherine Natlacen, Architecte, associée fondatrice/Architect, founding associate
John Apostolis, Architecte, associé fondateur/Architect, founding associate
Aimée Jill Bradley, Architecte, associée/Architect, associate
Notre Approche/Our Approach
Ayant une expertise en design de bureaux et cliniques médicales,
notre firme "boutique" se dédie à chaque projet avec créativité,
intégrité, passion et éco-responsabilité.

Specializing in high end corporate interiors and medical facilities, our "boutique" firm dedicates itself to each project with creativity, integrity, passion and eco-responsability.